Distribution of Mystical Elixirs Begin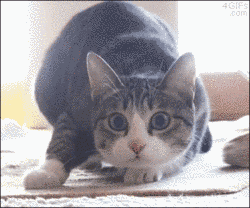 Enchantress Thee Babbler is I on a poetic Enchanting HIGH as I make LOVE in this NEW SECTION of my BLOG where I get to share so many AWESOME updates, stories, babbles, knowledge & information in regards to my ENCHANTING T3A SHOP and all thee WONDERFUL HEALTHY HEALING OPTIONS available to you, for YOU, inside thee shop. Everything offered inside of my Enchanting T3A Shop are ALL MADE WITH LOVE & ALCHEMY by me & now readily available for purchase. Please be advised as a Master Alchemist, I am always CREATING NEW, so this BLOG will be an awesome place of reference for ALL to learn what is happening all around thee board.
There will be a FREE to thee public version to this blog and also an EXCLUSIVE private ONE available to ALL SUBSCRIBERS / MEMBERS of any one of my services or products.
Whom is a Member & Whom is A Subscriber?
A subscriber / member is someone whom has a MONTHLY / WEEKLY subscription of any product / service that they are receiving from me in regards to products and services. All subscribers & members KNOW they are subscribers & members so if you do not know if you are one or not - chances are you probably are not! If you have any questions or concerns please feel free to contact me at anytime. You also can become a paid subscriber of any EXCLUSIVE private blog you do not have access to if you so desired access. I would love to connect with you intimately more. You are free to walk through any portal door you desire more access to on my website.
Excited I am to announce that thee first shipments of my DIVINE T3A ALCH3MY 12 oz Quantum infusions have FINALLY been sent out & all those whom have been waiting patiently thee longest all have been notified of their shipment UPDATES along with all thee tracking & delivery info. Of course it took me two weeks to write this entry and so by thee time I am writing this now, all shipments have been received and I am already onto preparing my next shipment of teas out. Week 3 !!! Yay!
I am so grateful for thee first group of Beautiful Souls whom ordered early on & waited so patiently for their order knowing that I was not ready for distribution. Truly, so encouraging each one was during thee waiting process, I feel so lucky to have been gifted with such innerstanding souls. Thank you to each of you, I greatly appreciate you.
Everything in Divine Timing Beautiful Souls... Divine timing...
I have learned so much from experiencing a lot of life under pressure. I don't know why its been like that, well yes I do, because of conditioning. But I know I have a lot of mutable signs within my birth chart & those mutable energies can have me all over thee place. My fiery energy too loves Thee adrenaline especially when racing against imaginary time. One can feel a lot of pressure when they take on a lot of new things on top of
I have learned so much during this entire process, and one huge realization of a personal recognition spirit was showing me / teaching me to see (about me) is how much I can truly manage in all degrees of temperature being felt on thee atmosphere. It is like, no matter thee external interferences or distractions, when I DECIDE to take ACTION, it leads to my ultimate SATISFACTION.
Sometimes we do so much and barely ever slow down during thee speedy times to acknowledge thee STRENGTH & COURAGE we embody when we are taking care of business.
For thee first time in my life, although I was racing against time, this time I paced myself consciously & peacefully. I did not allow for ANXIETY to get thee better of me. Please innerstand that I refer to anxiety "EXTERNAL" from me although it appears "INTERNAL" to me - to WE - to most people. This blog post will not turn into a post about me explaining my understanding of anxiety. I have my own personal case studies of understanding & my overcoming of "ANXIETY" that requires no meds only shifts. But For blog posts like that you can tune into my Enchanting Babble blog over there on blogger.
Anyhoo, here is a LONG mini side note about me & "ANXIETY" behind thee scenes every COQUITO season thus far so you can better understand thee significance behind me saying for thee first time in my life, I paced myself during thee making of my Mystical Elixirs - Divine T3A ALCH3MY brand.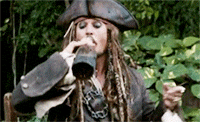 I have eye witness testimony to account for my reactions & behaviors during COQUITO season time. So let me share what I have Not really shared public about WHY I began offering COQUITOS in thee first place. So A few years back I was in a different economic position then I currently am in now - it was during a heavy TRANSFORMATIONAL time in my life that was not yet fully transformed it was during a trying and super transitioning time in my life which made my earthly stability safety feel tested. I was being transitioned into personal transform & many things in my life were falling apart.
Sometimes we get put into thee lava(turbulence) to inspire our heat (passions) so they may be pressure cooked into explosives (creation).
Often times, so many battle themselves with NOT believing in themselves that it takes a trying time to show oneself that they got what it takes to accomplish for themselves. But many times so many take that miracle that is a gift and still dismiss thee part of themselves that SEES themselves with all thee VALUE & WORTH one is deserving to be seen and noted for with recognition.
Conditioning never taught us to CELEBRATE all of our victories no matter thee size. All we ever note is our solar Return (Birthday) & other external accomplishments outside of ourselves that are viewed as having to be earned and accredited. Where is thee self love in that?
I like to ask Spirit to show me what I don't see about something so that I may grasp its whole. It is when we view thee abstract from its whole that we can learn our truth in this full sight. When we learn to value all thee pieces before getting to thee whole we cultivate GRATITUDE which is an AWESOME attitude to always invoke/have/possess.
Either way, spirit has been guiding me to see ME with NEW Spectacles on all thee time and it has been an interesting eye awakening ride. So please do take this moment in time as you read this to think of a trying moment in your life that you were asked to show up and even though it was a challenge, you handled what needed to be handled. Now PROCESS how dope and AWESOME you are for taking care of business. Do this more often please, your mind, body, heart & soul needs this level up of encouragement from you.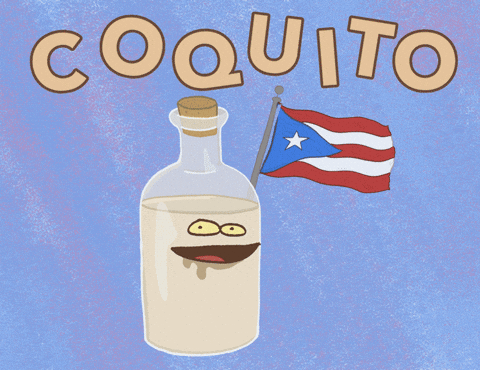 Anyhoo, back to my coquito startup story.
So one year many moons back, my back was against thee wall & I needed to hold down a fort that was falling apart. I needed money and I needed it fast. So amongst working different hustles to keep it all together, I felt divinely inspired to announce to thee public that I would be selling coquitos. Again, just like thee teas, I did not have any supply for Coquito distribution & so as thee story would unfold, I started to receive orders & before I knew it, I was super BUSY making coquitos that christmas season. Thanks to my leap of faith into thee unknown, I was able to come up with all thee funds I needed to save my daughter and I from eviction and pay off other bills too. Thee entire thing was like a whirlwind a most chaotic energy to be in when you do not know if you will have a roof over your head thee next month. After conquering that first experience, it shifted my energies and way of viewing things. Ever since that time my life and world has significantly changed.
I decided to continue thee offer the next year even when times were not that tough or rough and had another successful run and so after year TWO I have continued to offer coquitos every year with a different ENERGY THEME of CREATION and it has been a WONDERFUL 4 or 5 year journey thus far (I have no concept of time - but its been a while & I love it) But thee long mini point that I am trying to make is that for thee coquitos - EVERY YEAR I have thee same overwhelming REACTION internally no matter what. I become frantic and overwhelm with orders and deliveries. I all of a sudden experience this feeling of "anxiety" from November till thee end of December.
This last year 2020, I got to experience Coquito season with a heightened level of consciousness that allowed me to focus my intention to transform thee anxiety feelings into healthier coping mechanisms - because I CHOOSe to not be all high strung as thee feeling of "anxiety" would have me believing I feel.
When I am high strung - I even begin to annoy myself, because I become overly too sensitive for my well being and as a conduit for divine channeling & intuitive empath, it is not wise to operate feeling any type of way other than grounded.
I have heavy water in my elemental chart that I FEEL things on a profound level & so I must honor & care for my temple thee best I can.
I have learned to LISTEN to what my INTUITION is REVEALING to me in my PRESENT & that requires me to STOP acting & be PRESENT in my NOW & LISTEN quietly which always is a GIFT.
I am sharing with you my babbles of truth because they open thee door to our divine connection. I share with you my personal stories & journey so you can get to KNOW thee person behind thee Enchantress Thee Babbler platform you meet, greet, collab & engage with in whichever platform of mine that resonates with you mind, body. heart and soul.
I take pride behind thee services I provide and products I hand make with LOVE and SHARE with thee world. I am a stickler for authenticity and genuine energy and for me that is what I PAY attention to as a excitable CONSUMER whom loves to SUPPORT other businesses and their products and services too. I can like your product and your energy is foul and that would cause me to not want to have your energy in my field. I think as a CONSUMER we should ALL be more MINDFUL as to what ENERGIES we take in from other people. So with courage I strip down naked before all and allow myself to reveal myself in creative ways that I feel divinely inspired to create.
I have learned in life that you can not please everyone & nor do I want to hold myself to expect any such thing or thought like that in my energy field at all. That is too heavy of a burden to carry. But I have learned that I am for those that I am meant for and those that are of my SOUL TRIBE VINES I am OPEN to RECEIVE every divine encounter and precious connection that I do make and will have as divinely designed in my own co-creation with Source Power, thee truest empowerment that I KNOW to be REAL. So excited I am for real to FINALLY KNOW that SOUL TRIBE CONNECTIONS are REAL and are WORTHY to be praised and may we all continue to escalate on this elevate that is infinite and so much for us humans to conceive and grasp.
I am not alone even when I am.
You are not alone even when you are!
This part of thee journey makes me infinitely excited to KNOW as I continue to EVOLVE & EXPAND my own brand, I shall MEET so many more of you BEAUTIFUL SOULS from all over thee world and this is an absolute pleasure of a treasure that is DIVINELY ORCHESTRATED for US all of thee time.
This & that I know to be TRUE for this is embedded in my KNOWING - its why I am glowing, growing - its showing. If you are here reading this - this applies to YOU too
Enchantress Thee Babbler is I and you CAN EXPECT such behavior from me on every single platform I perform on (especially in my writing)
Plus I do believe You should want to know thee energies behind anything you consume.
Do you agree?
If you are reading this, you are consuming my inner energy (INNERGY) and you are consciously and subconsciously processing thee energies in your own unique way.
I think if you are going to drink anything from me, you should make sure that thee energy behind my creations are energies you want to have in your field?
It is thee same when you receive services from me or purchase any of my products (DIVINE T3AS & Herbal blends) that I make myself.
This just doesn't apply to only me but to everyone and everything.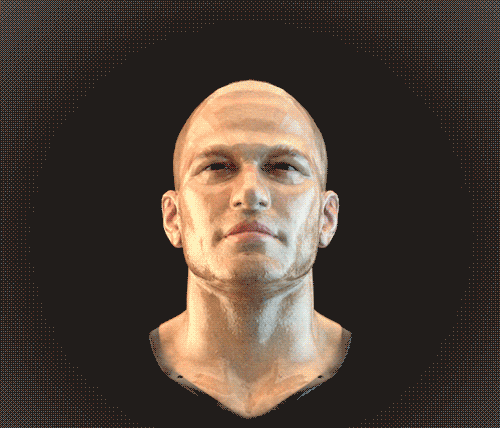 Thee same way an EMPATH can walk into a room and feel thee emotions of others in thee room - it is thee same for us all whenever we put something into our mouths and swallow.
We all are consumers.
We take in thee energies of EVERYTHING that was put into ONE thing & consume ALL of it while.
This explanation I am giving is a good example of what is MULTIDIMENSIONAL living? We are indeed multidimensional creatures living in a multidimensional world.
I am thee vessel being used at this time to CREATE something tangible here in thee 3D that is a gift from thee divine For US ALL.
I am happy to share these mystical elixirs with you and I am happy to be thee Creative Writer that I always am and HAPPY to write and express myself in this Freestyle babbling way.
Mindfulness is my personal LIFESTYLE practice. It is a lot of work to upkeep and maintain but once you get thee hang of your own flow it is simply all flowing in your growing that is GLOWING.
As a Mindfulness Practitioner & extreme Devotee to this INNERGY care, I CARE extremely about what I CONSUME and I am extremely discerning with whom I share my energy with. I advise all to be thee same and do thee same.
I am Enchantress Thee Babbler & I am thee energy behind thee resonance that brings you to this space of a place. I have several platforms and one of those platforms brings you here. Thank you for connecting with me.
I think if you are receiving any of my services, products and mystical elixirs, then knowing more about me should be important to you - especially if I am assisting you and serving you in any way.
It is an honor to do so by thee way. I love what I do and do what I love.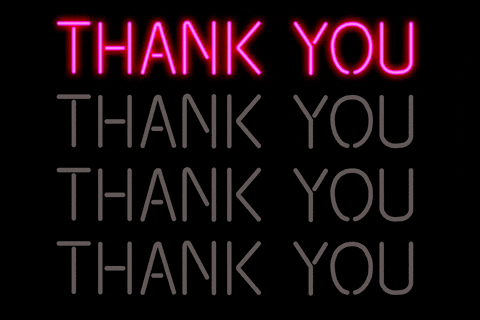 I am happy to type away and allow for these words to flow effortlessly. If you know me at all you already know that I take forever getting to thee point of anything I think I have to say or desire to say - especially when I am writing. I have been getting disciplined by Teachers about my run on sentences since forever and I still run on and on and on.
Whenever I take too long for you to get to any point about any point that I am attempting to convey & make - refer back to my stage name that is found all across every social media land. ENCHANTRESS THEE BABBLER. Thee meaning behind my name has truly expanded even for me over thee years.
When I first created Enchanting Babble (my first Blog Lover)
it had a different meaning for me - and although that meaning applied all those moons ago - thee expansion of my own development into recognizing thee Babbler Channeler that is me, has quite been evolutionary and revolutionary in every quantum way.
Anyways to make an even longer story less long, all I wanted to say was that I am proud of myself. I learned a lot during this first part of building my tea brand and learning it's distribution for my Mystical Elixirs - Divine T3A Alch3my - Quantum infusions brand of pre-made teas, custom teas, steams and herbal blends.
I was not expecting thee immediate response like I instantly received once I announced that I was going to offer thee teas publicly and I was very unprepared for thee positive responses received and orders continuously being placed.
I had no clue thee warm reception and DM's I would be still receiving daily with interested persons desiring my teas.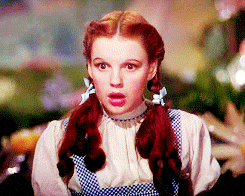 You know me, I leap before I look.
I am also learning through this creation process that what thee divine has set up for ME no man (person) outside of thee divine can take that from ME.
mofos will try to deny your rise / success / happiness and some may even in thee dark work against you in whichever form suits their lifestyle - either way those are thee energies we will NOT entertain on this posting - although those energies I do address with TLC & immediate transmutation.
Either way, all I can say, it has been quite thee FAST Moving Journey having to fulfill all these orders while creating thee DESIGN to ALIGN and move forward with fulfilling every order
due to this experience I have received further insight on thee MICRO MANAGING of anxious energy that is manageable when understood / innerstood.
I will talk about this in one of my ESP CIRCLE CLASS events every SUNDAY 10:10 AM East Coast Time my time and 10:10 PM or later East coast time my time.
Thee ESP Circle Class is all about EVOLVING our SPIRITUAL PRACTICES by taking thee MACRO concepts of many things and breaking them all down into MICRO manageable parts that create our own HEALTHY PRACTICAL MAGIC recipes that evolve our disciplines and connection to thee divine superbly & wonderfully well.